Our customers already enjoy quickly and easily generating quotes and invoices from bookings directly on the resource schedule. Adding adhoc charges for additional services became possible earlier this year with the introduction of booking work orders, which has helped our customers keep track of jobs and keep projects profitable.
Although the quotes and invoices generated through FoxOMS are quite comprehensive, they often still needed to be manually exported and re-imported into the primary accounting software used by the company to keep track of all financial records.
Today we've released an update to automate the process into popular accounting applications like Xero, Quickbooks, Freshbooks and many more.
New Quote and Invoice Triggers added to Zapier
FoxOMS 2020.8.1 includes the highly anticipated feature of quote and invoice triggers to our Zapier integration. With these triggers in place, it's now possible to configure Zapier to sync invoices directly into any of the supported accounting applications that have added Zapier integration.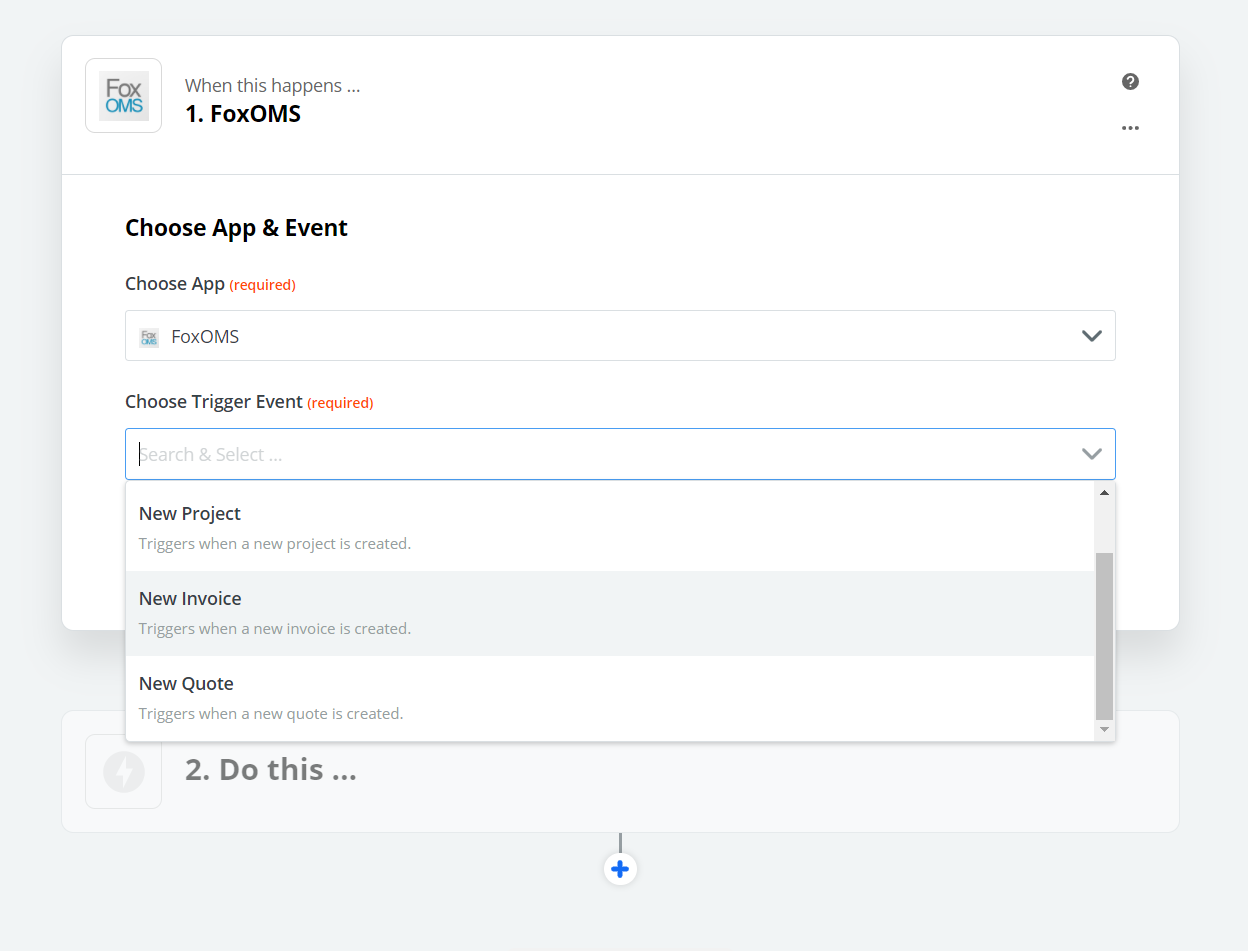 More to come
We're currently working on adding documentation on how to configure these new triggers. If you need some help with getting started, please don't hesitate to contact our support team.
Contact Support
Please fill out the form below and someone from our team will get back to you ASAP, usually within 12 hours.
Your message has been sent. Thank you!